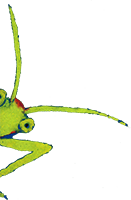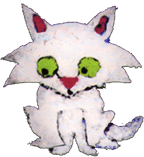 Hello! Hello! Hello!
My site is chockful of puzzles, crafts, and book activities.
Enjoy!

Welcome to my website!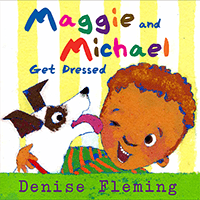 Maggie and Michael Get Dressed is now available! Be sure to take a look at it's new activity page. More activities will be added soon.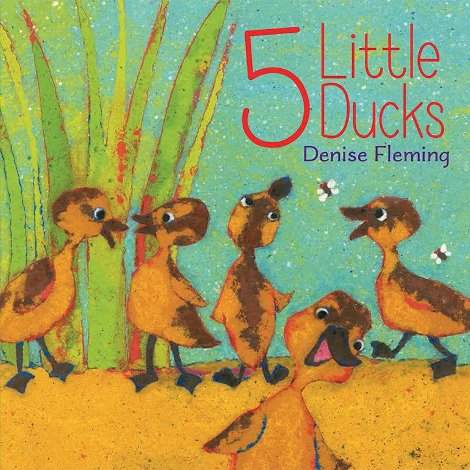 My other new book this year, 5 Little Ducks, will be released in September—you can pre-order now from your favorite bookseller!
I am also on Instagram now as denise_fleming_books and on Pinterest as Denise Fleming Books. Check out all of my social media:
My Newest Book
May's Featured Title
In the Tall, Tall Grass
ALSC (ALA) Notable Children's Book, 1991
Booklist Editors' Choice, 1991
School Library Journal Best Book of the Year, 1991
NCTE Notable Children's Book in the Language Arts, 1991
ALSC (ALA) Notable Children's Books in the Language Arts, 1991
ALSC (ALA) Books to Grow On, 2003
* Visit Books & Awards for a complete list
A terrific story-hour book. As day turns to night, a caterpillar crunches and munches his way through the tall, tall grass. Along the way, he watches hummingbirds dart and dip; ants lug, pull and tug; and snakes slip, slide, and glide. Using a staccato text, Fleming nevertheless manages to evoke both the creatures who live in the grass and the way they spend their time. The two-page spreads that reveal all these goings-on are impressionistic in execution and boldly colored in grassy greens, sunny yellows, and evening blues, making the art easily accessible—and appealing. Besides a treat for eyes and ears, this can be used as an introductory nature lesson. –Booklist, STARRED REVIEW
My Newest Book
Download Free Posters!