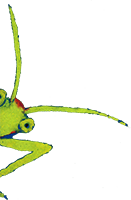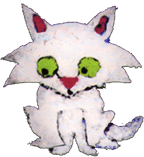 Hello! Hello! Hello!
My site is chockful of puzzles, crafts, and book activities.
Enjoy!

Enjoy my revised website!
It is now optimized for mobile and desktop browsers and is more social media friendly. Much of the content is the same, but I am working on some new features including some new activities and a new educator resources page, so the website will be growing in the coming months!
The site may still have some wrinkles that we need to iron out, so if you run into any issues, can't find an activity that used to be on the site, or have any suggestions, please let Indigo know!
Update: The photo galleries are now fully functional.
Thank you for your patience during the transition!
Hope to see you there!
My Newest Book
October's Featured Title
Pumpkin Eye
"All eyes in a Halloween story hour will be riveted to this stellar story of trick-or-treaters enjoying the deliciously scary nature of this special night. images of eyes peek out throughout the story with golden cat eyes, lighted windows in houses, and the pie-shaped eyes of jack-o'-lanterns looming on oversized pages.…Each double-page spread has a rhyming couplet set in huge white type, relating a pitch-perfect story full of heart-pounding excitement ("toes curl, heads swirl, things bump, hearts thump")…for those who celebrate Halloween in all its spooky glory, this story seems destined to become an essential read-aloud for October story hours." —Kirkus Reviews, STARRED REVIEW
My Newest Book
Download Free Posters!