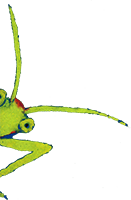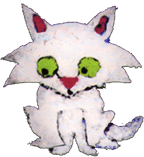 Hello! Hello! Hello!
My site is chockful of puzzles, crafts, and book activities.
Enjoy!

What's new…
The site will be undergoing maintenance and upgrades September 17-25, so some features (i.e. search and menus) may not work correctly during that time. Thank you for your patience! —Indigo, Webmaster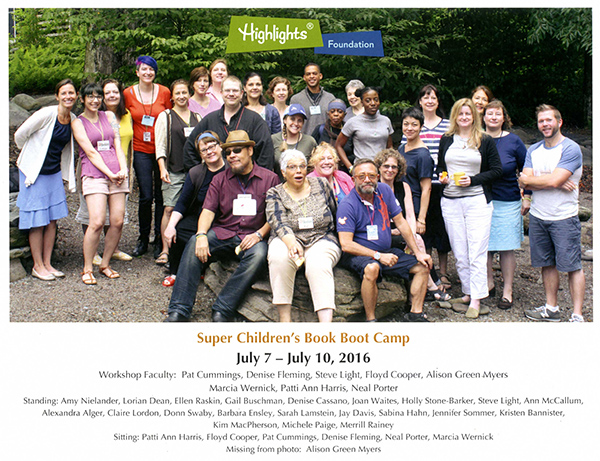 This year's Super Children's Book Boot Camp was another resounding success—a lot of fun and an abundance of productivity! Visit The Highlights Foundation website to learn about next year's Super Children's Book Boot Camp—you can also find more information on next year's Color, Light, Line, and Texture Hands-on Workshop with Ashley Wolfe and me.
Maggie and Michael Get Dressed is now available! Be sure to take a look at it's new activity page. More activities will be added soon.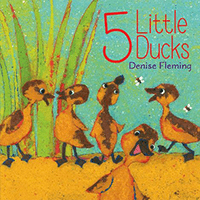 My other new book this year, 5 Little Ducks, will be released in November—you can pre-order now from your favorite bookseller!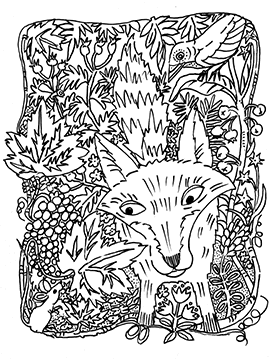 I recently donated a coloring page to be included in The Texas Library Association's Adult Coloring Book. The "Coloring Book is the newest initiative and fundraiser designed to support TLA's Disaster Relief efforts." Visit the TLA website to learn more!
I am also on Instagram now as denise_fleming_books and on Pinterest as Denise Fleming Books. Check out all of my social media:
My Newest Book
September's Featured Title:
SHOUT! Shout it out!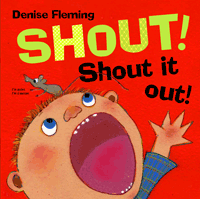 Oppenheimer Toy Portfolio Best Book Award Gold Seal, 2011
NCTE Notable Children's Books in the Language Arts, 2012
CCBC Choices, Concept Books, 2012
More honors and awards can be found at Books & Awards
"Like an exuberant, slightly older sibling to The Everything Book, Fleming's latest concept book invites preschoolers to show what they know by shouting it out. Mouse, a recurring critter in the author's works, seems to have infiltrated a preschool class. Against speckled backgrounds of brilliant pink, orange, green, and purple, Mouse scampers through zippy images of numbers, letters, colors, animals, and modes of transportation. On each spread, exuberant, multiethnic children—mouths open wide—appear to yell out the names of the featured objects, visually encouraging readers to do the same (and make no mistake: there will be shouting). Fleming brings a new dimension to her signature pulp-painting technique, using swatches of patterned paper collage and marker accents on her figures. The approach gives everyone more prominent features and allows the kids to be portrayed in joyous full bellow. Children just learning their colors, animals, and ABCs will be invigorated, and those who have already mastered these basics will still enjoy the top-of-their-lungs review—as well as Mouse's asides along the way." –Publisher's Weekly
My Newest Book
Download Free Posters!